Hotel Info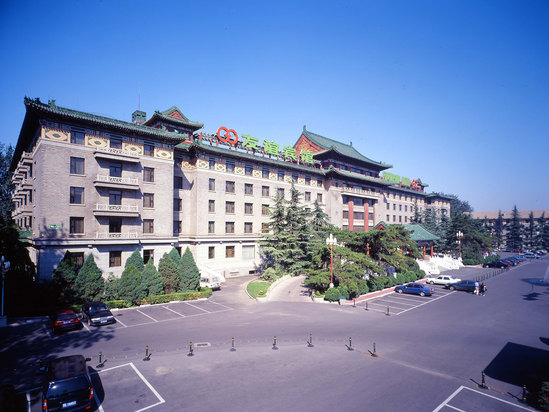 Beijing Friendship Hotel Grand Building
is located in China's Silicon Valley-Zhongguancun Science and Technology Park, close to the major universities and research institutions in Beijing. Jinyuan Lufthansa Shopping Center, Contemporary Shopping Center, Shuangan Shopping Center are within easy reach, and the transportation is convenient.
Beijing Friendship Hotel Grand Building
has complete facilities and complete functions. Each room is equipped with an LCD TV, broadband Internet access, a mini bar, and more. The Deluxe Executive Room is equipped with a personal multifunction fax machine.
There is a business center and a coffee shop in the lobby of the VIP building. Golden Rose Western Restaurant and Yashi Chinese Restaurant can provide you with high-end business banquet services, allowing you to enjoy classic dishes managed by famous teachers. The wellness center is equipped with a full range of recreational and fitness facilities, including a gym, a standard indoor sun pool, an international standard billiard room, a massage room, and a sauna. It is a good place for your entertainment.